I do have an FO that I can't show just yet.
I have a running FO that I am proud to show off, though! This past Sunday was the final race in the Wild Rover Series that I worked hard to be able to complete. The weather was awful... 40s and rainy. But I reminded myself that I ran in the half-marathon in the same weather, and this was only 5 miles. Honestly... if I hadn't run the previous two races, I may have bailed. Doesn't it look like I'm having fun?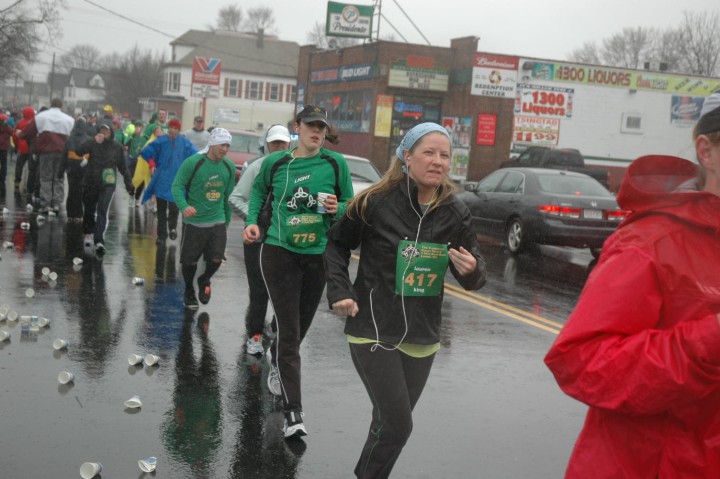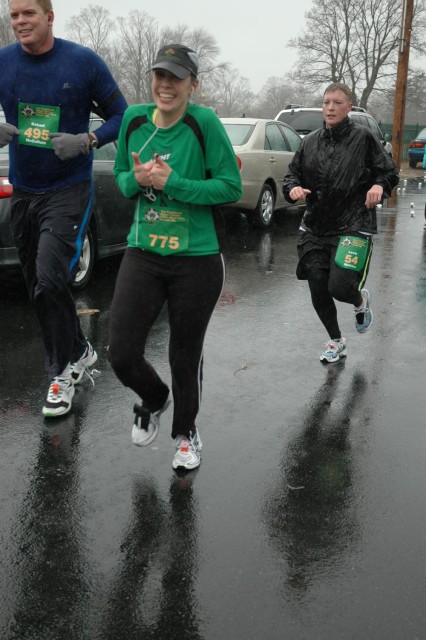 The prize was this 3 piece medal... one piece for each race.
This is what I was training and strengthening my leg for! That last race was only 5 miles... but felt like a huge accomplishment. I was happy just to finish, to be honest. I was even happier to see that I finished two seconds faster than I did last year, and that was in gorgeous weather! The verdict is in, I run better in the rain and the snow! A special THANK YOU to my good friend Shaine and her boyfriend Tommy for braving the rain and coming to meet me at the finish line. Support means so much!